We now have a virtual front desk!
Our Mission
The Student Diversity Center supports students from traditionally underrepresented backgrounds and promotes an inclusive community for all students through advocacy, education, support, and resources at the WSU Health Sciences campuses.  We provide tools and opportunities for our students to become thoughtful, engaged global citizens through Education, Leadership, Service, and Campus Outreach.
Announcements
The Diversity Center is now Open! Sign up through Sign-Up Genius below!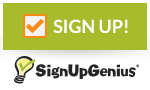 Join us in our Virtual Student Diversity Centers:
Visit us on our Facebook to learn more about how to attend our events!
Why do students visit us?
Resources:
Study space
Lounge Space
Community
Coffee & Tea
Diversity Library
Leadership opportunities
Connection to other "centers" on campus
Services:
Advocacy
Multicultural Events and Programs
Training and Workshops
Multicultural student club advising and support
Professional Development